Sustainability
The ultimate goal of the Tholen System is to secure long-term growth and profitability by establishing a sustainable local business for your brand.
This is achieved through a balanced portfolio of activities that will gradually build up your brand presence at point of sale, while at the same time ensuring permanent uninterrupted availability of your goods on the shelves.


The key aspects addressed by Tholen are after sales and CRM measures to ensure that regular feedback, product updates and buying programs reach the deparment heads and staff in the distributors ́ head offices and the retail outlets efficiently and without delay.
REC-CONCEPT.PDF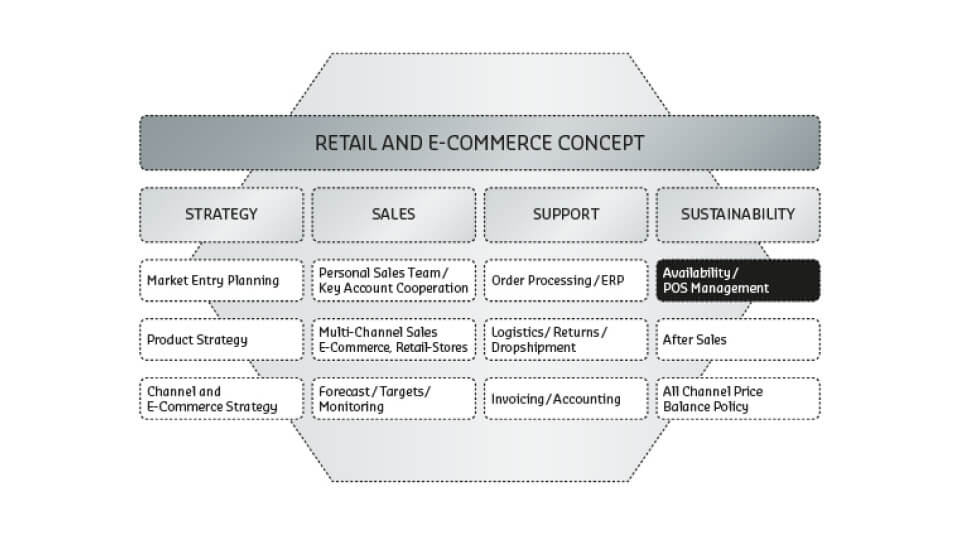 Availability/
POS Management
We guarantee a long term POS presence and product assortment and a high priority for continuous availability of goods. We make sure to take care of regular updates of product demos and promotion material. The monitoring of our store checks is a necessary point for your growing business.
After Sales
We create a post-sales feedback and recommendation for necessary corrective action in retail and e-commerce activities. The manufacturers will receive a practical sales-related feedback. We developed a train-the-trainer program arranged by the Tholen Training Academy.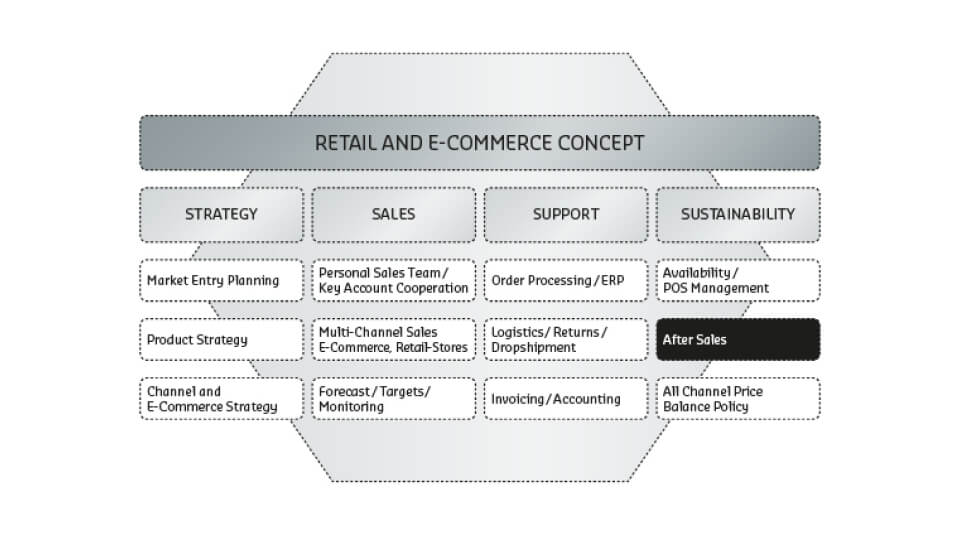 All channel price
balance policy
Based on different back conditions, we develop a price balance between all selected channels.
Contact
We are committed to building up your brand over time in order to sustain growth and profitability in the long term. The graphical illustration shows the THOLEN RETAIL AND E-COMMERCE CONCEPT, which allows you to individually select the modules you require for the GSA market.
Contact us