Support
The all-round support process is a special feature of the concept. This ensures smooth and reliable end-to-end back-office and accounting services at all times.

Efficient processes are in place to take care of all order processing, invoicing and accounting functions. This includes reporting back to the manufacturer. Our sophisticated ERP (Enterprise Resource Planning) system can be adapted to your individual requirements.

The optimum solution for distribution logistics is determined and mutually agreed between Tholen and the manufacturer. Implementation can either be handled by us or outsourced under our supervision.
REC-CONCEPT.PDF
Order processing/ERP
We always use online ordering tools, order entries and authorization processes. Our delivery and backlog administration-system and ERP (Enterprise Resource Planning) can be adapted to the individual requirements of the manufacturer.
Logistics/Returns/
Dropshipment
We determine optimum solutions for distribution logistics together with the manufacturer. Implementation is done either by Tholen or outsourced under our supervision. We also have a special process for returns and dropshipment.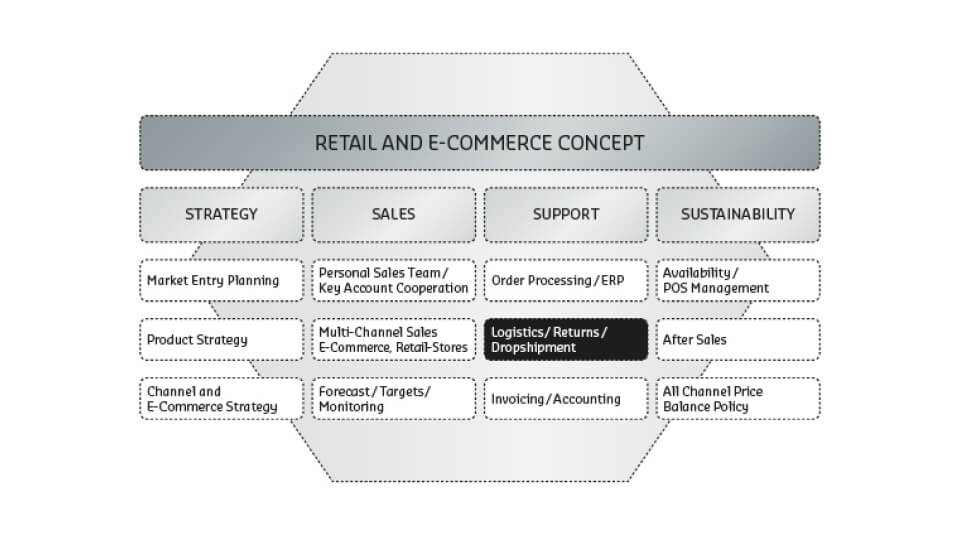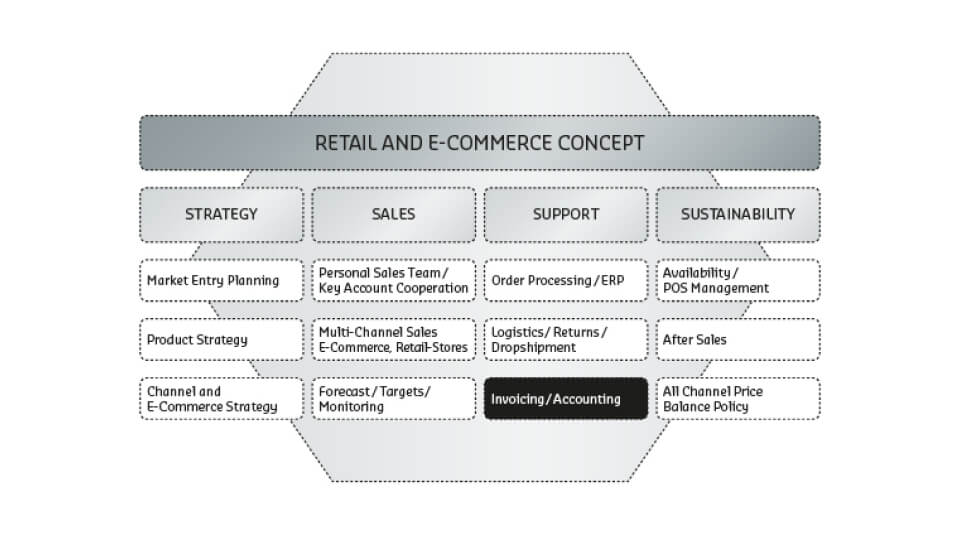 Invoicing/Accounting
Invoicing:

Administration of discounts, promotion subsidies, rebates in kind, demo subsidies, settlement terms etc.


Accounting:
Incoming payments, invoice deductions, credit notes, bonuses, accounts receivable, payment reminders, accruals etc.
Contact
We are committed to building up your brand over time in order to sustain growth and profitability in the long term. The graphical illustration shows the THOLEN RETAIL AND E-COMMERCE CONCEPT, which allows you to individually select the modules you require for the GSA market.
Contact us