Sales
Working within the agreed plan, we allocate sales resources from our long-established, experienced field sales team. Our key focus is on the selling programs that acquire and build up individual outlets, maintain product availability at point of sale and carry out promotional activities and CRM programs.

Each sales representative is personally backed-up by a dedicated internal sales office staff. Key account management resources can be provided if required.

The graphical illustration summarizes the end-to-end sales and support function, showing how it is linked to the manufacturer.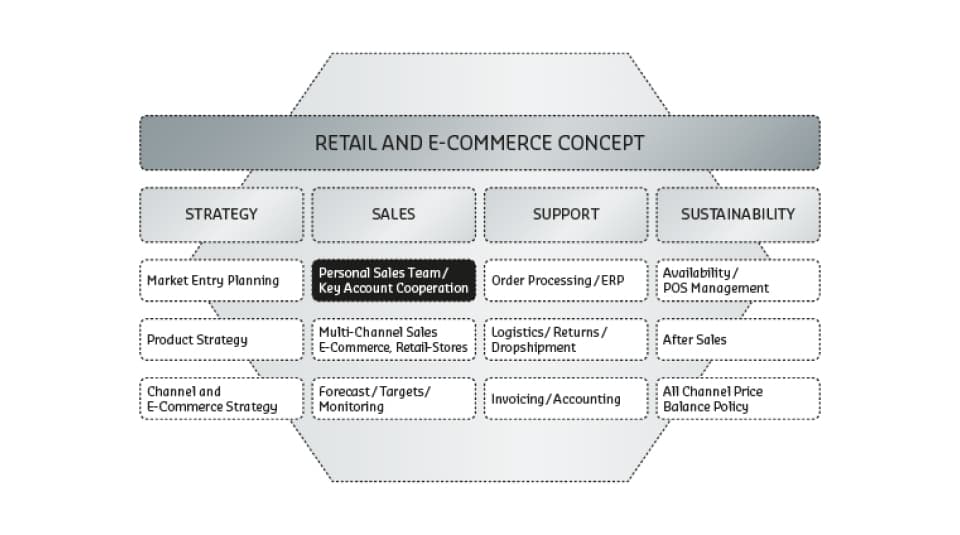 Personal sales team/
Key account cooperation
We are a well-established, experienced, regionally managed sales force with a long tradition of retail involvement. Individual structuring is done in accordance with product segments and geographical regions. Continuous personal back-up is the main focus of our dedicated internal sales office staff.
Multi-channel sales
E-Commerce,retail-stores
Multi-channel sales are re-evaluated every day to ensure the right balance. We make sure to focus on detailed content when it comes to e-comerce presentation and marketing. The All Channel Price Policy is always under deep consideration.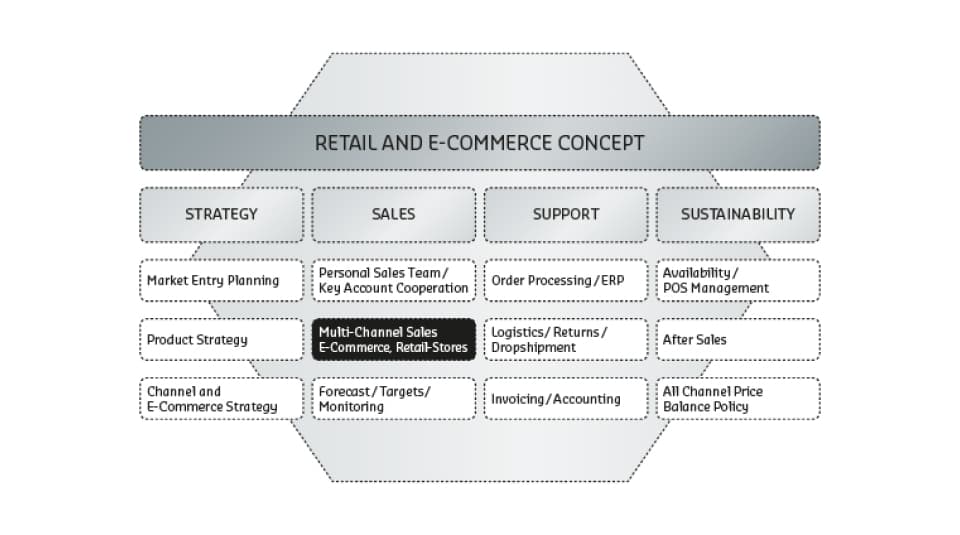 Forecast/Targets/
Monitoring
We use a comprehensive sales-related business system for continously reviewing forcasts, updating targets and monitoring performances.
Contact
We are committed to building up your brand over time in order to sustain growth and profitability in the long term. The graphical illustration shows the THOLEN RETAIL AND E-COMMERCE CONCEPT, which allows you to individually select the modules you require for the GSA market.
Contact us